Most Popular Colors of Bridesmaid Dresses in The Spring
Most Popular Colors of Bridesmaid Dresses in The Spring
As 2020 finally comes to an end, one of the main experiences we are all excited to get back to enjoying is planning and attending weddings! We know how thrilled future brides must be to finally be able to prepare for their big days, especially when it comes to choosing bridesmaids' dresses. Picking out your bridesmaids' dresses is one of the most exciting and significant parts when planning out your wedding, especially when it comes to what color they will be! After deciding the fit and style you want your bridesmaids' to be adorning on your wedding day, it's time to view and decide on the best color that will surely allow your girls to "pop" when posing for pictures. We have all of the newest bridesmaid dress color trends of 2021 up and ready for you to view on our site. But first, let's go through the most popular bridesmaid dress colors for a spring wedding!
Wine-inspired hues, such as our collection of burgundy-colored dresses, are tremendously popular bridesmaid dress colors for a wedding set at any time of the year! This adaptable color will compliment any skin tone, while also creating a bold statement for your entire bridal party. If you are desiring a classy and balanced look for your best friends to wear while walking down the aisle, then have them put on a dress in this dark and striking red shade!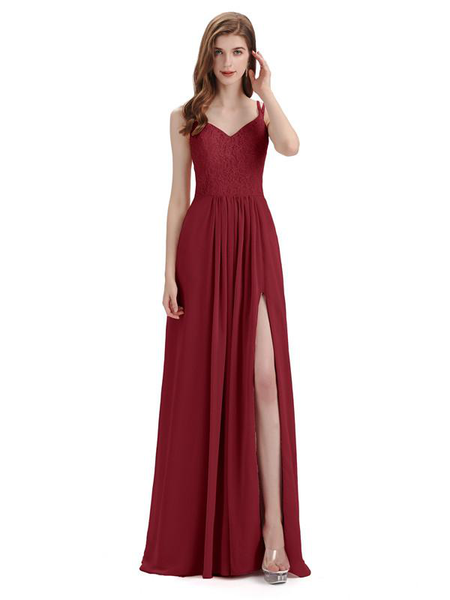 One of the most timeless hues that will go hand-in-hand with just about any season of the year, grey is the prefect color to have your bridesmaids dressed up in on your wedding day. Grey can be seamlessly accentuated with almost any color combination, especially white or even bright colored flower bouquets. Our selection of grey dresses come readily available in a range of color variations, from dark charcoal to light silver, ChicSew can provide bridesmaids with stunning grey shades that will make any wedding guest say "Wow!".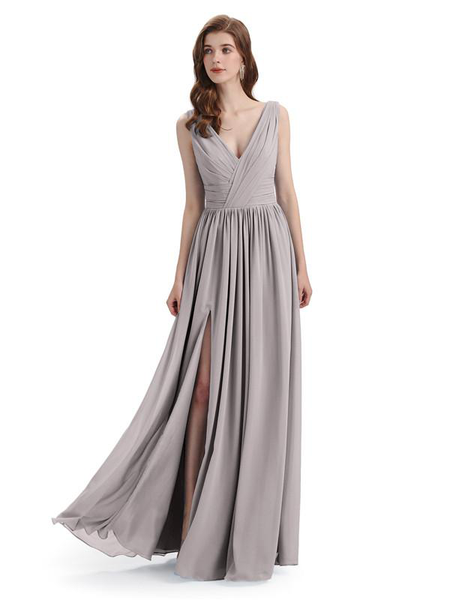 The newest trend that has taken over the wedding color variation universe is a bridal party adorned in black! Although it is a fairly new color being used for bridesmaids' dresses, black is one of the easiest colors to mix and match with, giving it an unmatchable uniform quality. This color can also be utilized efficiently in different dress materials, such as velvet, satin, and even sequins, while still giving off a fabulous dark vibrancy for each bridesmaid that is wearing it.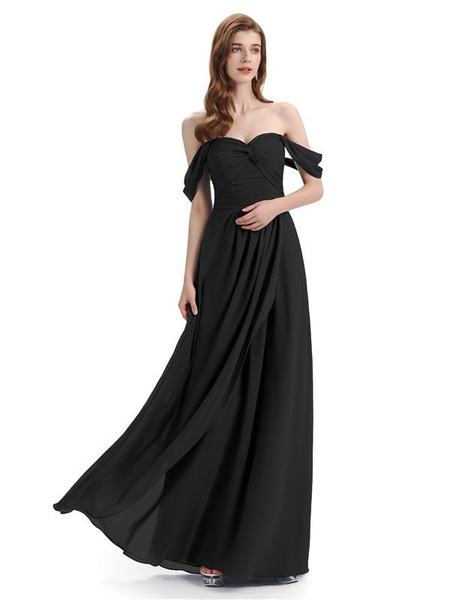 Pink, or better known as blush, bridesmaids' dresses has made an incredible comeback as one of the most wanted colors for bridesmaids to wear while walking down the aisle. Picture-perfect for a wedding that is taking place in the spring, pink is the ideal color for any one of your best friends to be wearing on your big day! Ready to see the amazing collection of pink dresses ChicSew offers? Head on over to our site to view more unique and fabulous dresses like the one below!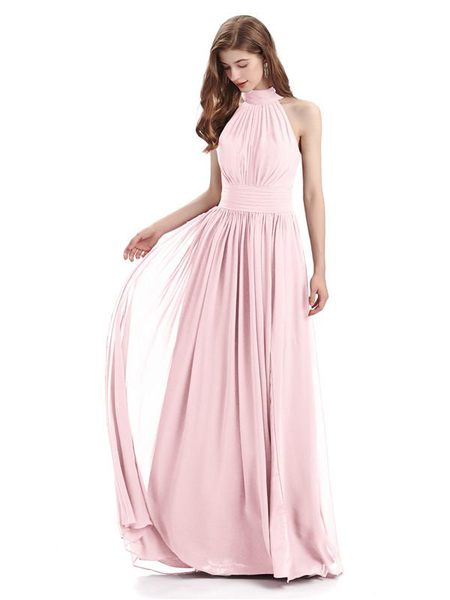 For a fresh and unique look on your wedding day, have your best friend's dress up in gowns that are painted in a clover green hue!  This fun shade of green is the newest wedding trend that has been seen on bridesmaids for the last couple of wedding seasons. Ideal for weddings that are planned to take place in March, April, or May, clover green is the color that will make your big day truly unforgettable!
Various shades of blue, especially dark ones, are exceptionally well-liked for spring weddings. From royal to navy, dark blue is a classic way to accentuate any individual in your bridal party. Dark shades of blue also make a wonderful backdrop for colorful bouquets and flamboyant accessories, allowing your bridal party to look absolutely stunning in every picture taken on your wedding day!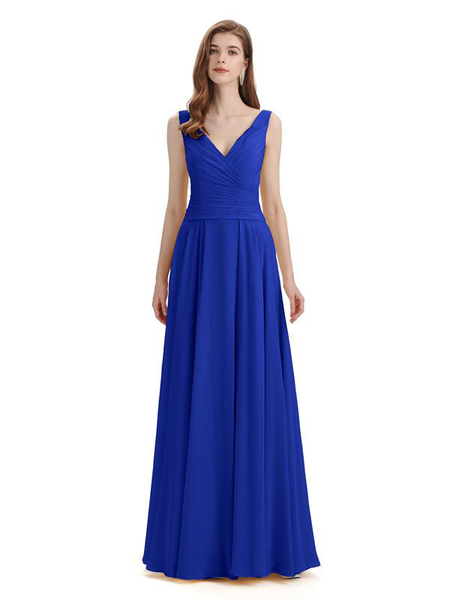 Neutral colors, such as dark and light tones of champagne, have been making an enormous comeback, being seen on multiple bridesmaids walking down the aisle the past couple of wedding seasons! Seamlessly sophisticated and able to flawlessly accessorize with any color shoe or piece of jewelry, champagne is the ultimate spring color that your bridesmaids should be wearing! The selection of champagne-colored gowns at ChicSew is unmatchable and will leave any bride feeling excited to see her best friends all dressed-up on her big day!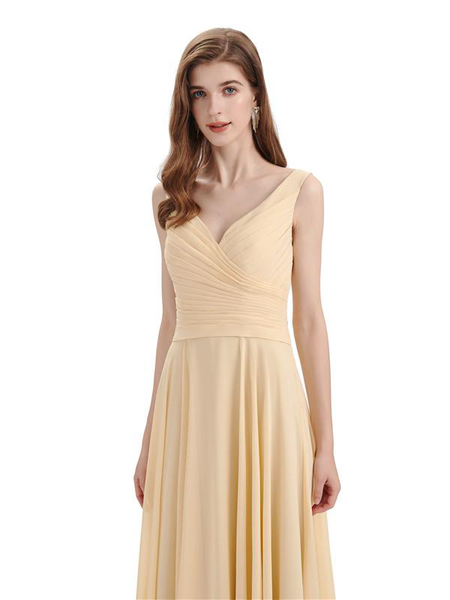 This stylish and sassy shade is an extremely popular bridesmaid dress color, especially for weddings that are set to take place during the springtime! ChicSew recommends coral for any group of bridesmaids, due to the fact that this vibrant color makes any and all hair and skin tones brighten up, especially in photos.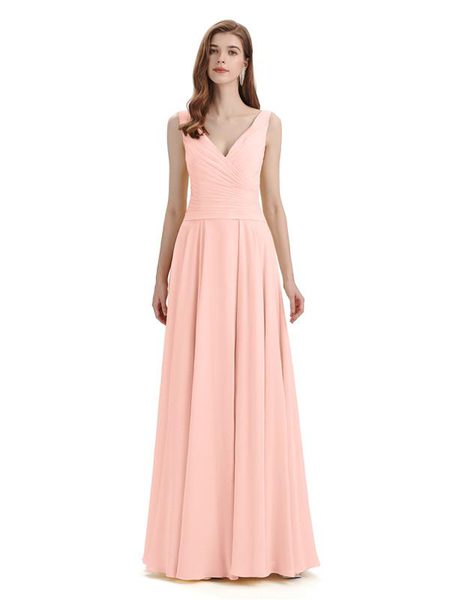 Bridesmaid gowns that are a purple-lilac hue are an extremely favorable dress color for bridesmaids that will be making their way down the aisle at some point during the spring! Lilac gowns are the perfect way to bring a sense of elegance, however not entirely overwhelming, eye-catching fashion statement to your wedding day.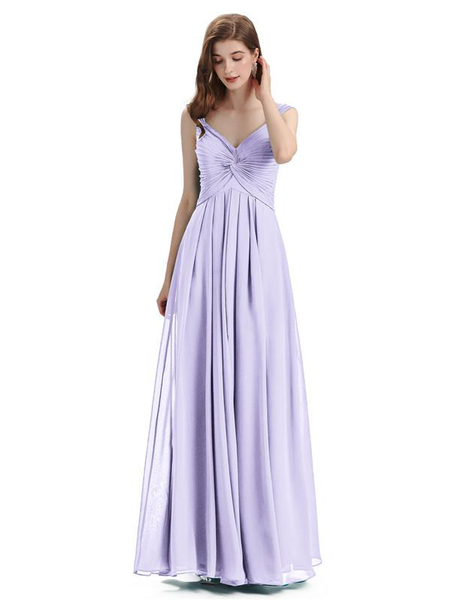 While golden hues, such as marigold and sunset, might be a fresh and forthcoming wedding trend, we can definitely tell you that these golden tints are impeccable for your springtime wedding day! Gold has been set, by popular wedding magazines all around the globe, to become the next big trending bridesmaid gown color. If you feel like showing your fun and whimsical side throughout your ceremony, you may want to think about having your best friends dress up in this spunky and rich color, in order to make your day remarkable!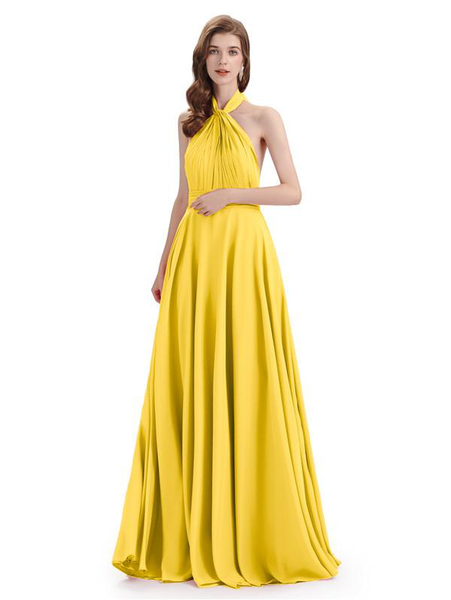 Whether your preferred bridesmaid dress color was listed within our blog or not, we have more than just these amazing shades available! At ChicSew, we offer future brides an enormous range of colors and styles that they can choose from to fulfill what they envisioned for their bridesmaid gowns, at extremely reasonable prices. ChicSew is your #1 bridesmaid dress retailer, allowing you to have peace of mind, while we appropriately style your besties!