The Top 5 Orange Bridesmaid Dresses for Every Occasion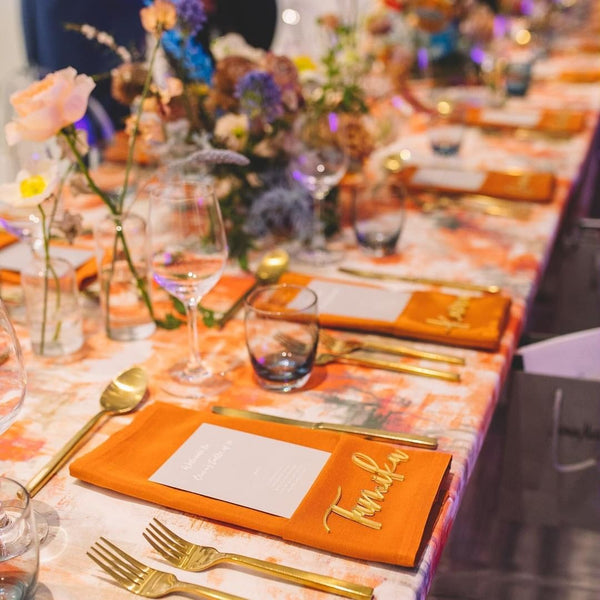 If you are the bride who keeps up with the latest trends, then the orange shade will definitely appear on your wedding. The orange bridal party is refreshing, while the dark color makes a fall or winter wedding look unpretentious.
Whether you're planning a country wedding on a forest background, a wedding at a sunny destination, or a personalized decoration at a private backyard ceremony, the orange bridesmaid dresses come in a variety of wedding styles. They can meet your needs. From exaggerated modern necklines and stylish silhouette dresses to romantic styles with flowing sleeves and lace decoration, orange bridesmaid dresses easily create the perfect match look. Great for dressing up. Orange is the color of the sunflower, symbolizing hope and joy. This article focuses on five colors that resemble orange. Each color has its own characteristics and can be adapted to each wedding scene. These five colors are arranged from lighter to darker: Peach, Sunset, Papaya, Tangerine, Orange. Here, the best orange bridesmaid dresses are for every wedding location, season and bridal style.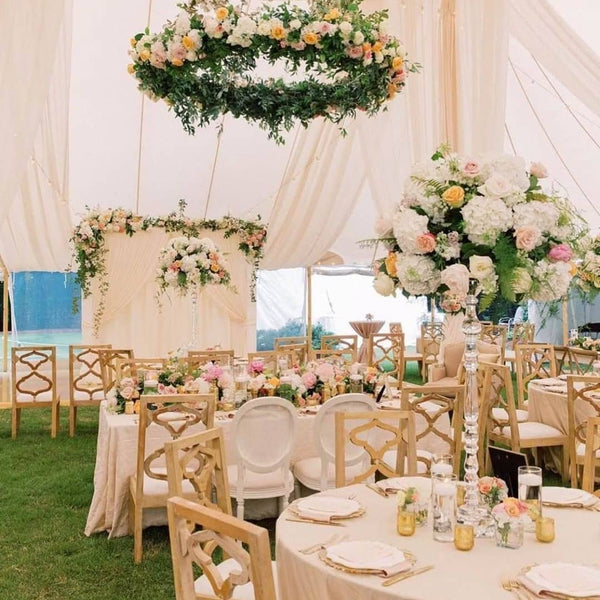 The peach color is also the color often chosen by bridesmaids. Elegant peach color with chiffon or silky fabrics will let the bridesmaids exude a smart and elegant beauty. Gentle-colored dresses are ideal for summer weddings, there is more choice when it comes to summer. The peach color is beautiful and makes you feel excited and cheerful like a peach on a branch. Peach Bridesmaid Dresses are the perfect opportunity for bridesmaids to match the bride, this color is perfect that goes with the bride's wedding dress at the wedding. It takes a little effort to make you look perfect because the dress itself is already striking enough, the unknown peach color is perfect. Be free to wear such cheerful colors. Peach Bridesmaid Dresses at chicsew.com you can see what we have on our site regarding this color, and the design is full and I believe you will be delighted.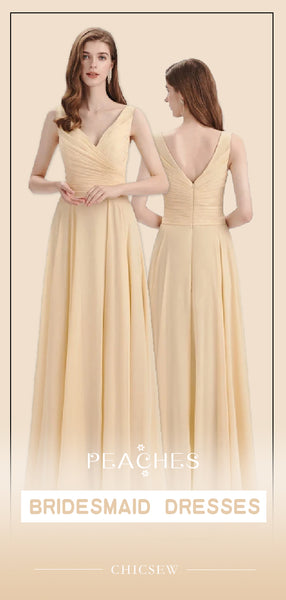 The sunset derived from peach is also a very elegant and gorgeous color. The vigorous breath can be displayed in a gentle way. The only downside is that girls with black and yellow skin are more difficult to control. The sunset bridesmaid dress is elegant and not eye-catching. It also gives you a dreamy princess dream, full of French romance. There is a unique beauty that makes you indulge in it. Careful design is everywhere. It is highly recommended and simple. And the color of this series can be said to be very high-end, set off the fair skin, the bridesmaids are so beautiful, of course the bride will be even more beautiful!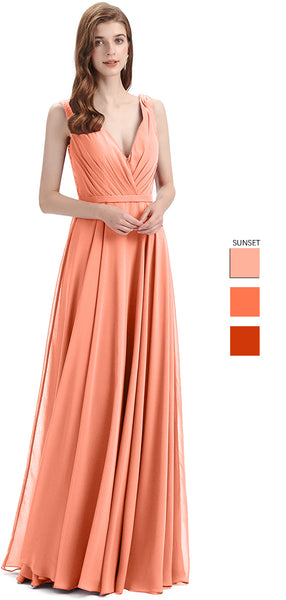 The colors of papaya and sunset are very similar, and the difference is almost invisible from the picture. It is brighter than orange that makes bridesmaids more lively and bright. Papaya Bridesmaid Dresses are the right choice for you! Papaya dresses are suitable for summer beautiful weddings that we have more energy to celebrate. Every woman in the world wants to feel beautiful in her skin. Dresses without bras, on short sleeves, long dresses to the floor or short dresses above the knee, everything is allowed, it's summer. Bridesmaids most often choose this dress because it shows joy and happiness. At a wedding, the most important thing is to feel comfortable and happy, as you transfer your energy among people, so will they feel. It is in our interest to make you feel comfortable and young because our dresses are a reflection of popularity and youth. Papaya is a very interesting color and fits every young girl perfectly. Perfect dresses for your perfect wedding for bridesmaids. You can't miss this color bridesmaid dresses at any occasions.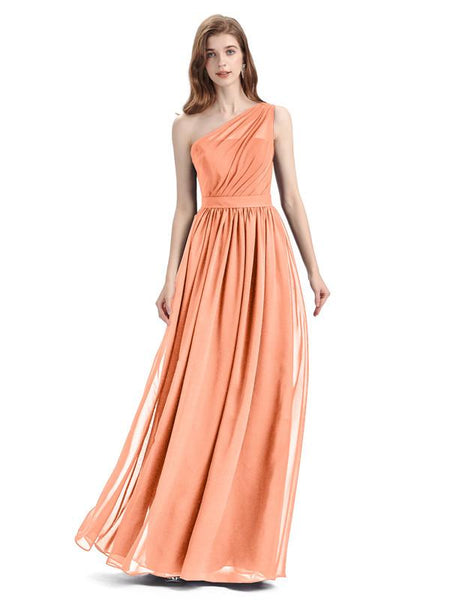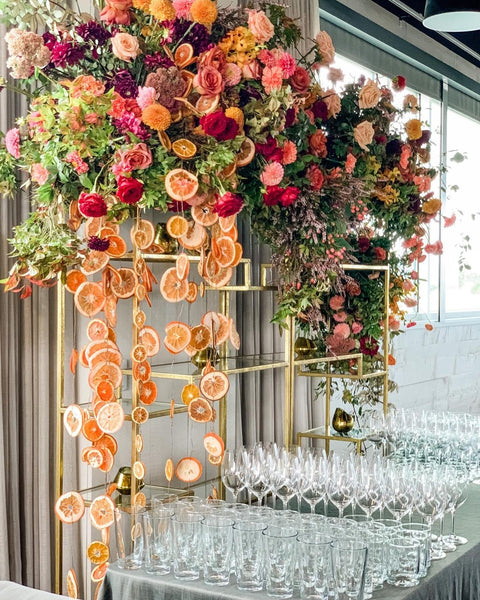 Tangerine color is darker than orange. So this color is more suitable for autumn wedding. Dare to wear the color of mandarin at the wedding, you will be remembered and striking, fearless and worthy. The dresses worn by the bridesmaids breathe positive energy, courage, this positive energy should be transferred to the future marriage of the newlyweds. The best things happen when we least expect it, so no one expects you to appear in mandarin color. The best thing you can do is to feel wonderful in a dress because the material is great, the best quality will make your figure thinner than you are. They will highlight your best things so that everyone is satisfied. Very little jewelry is needed with such an energetic dress. People still call them mandarin bridesmaid dresses which are so cute. Dresses with a bareback or without sleeves go best, they look very sexy and fluttery, long dresses can look nice when combined well with other things.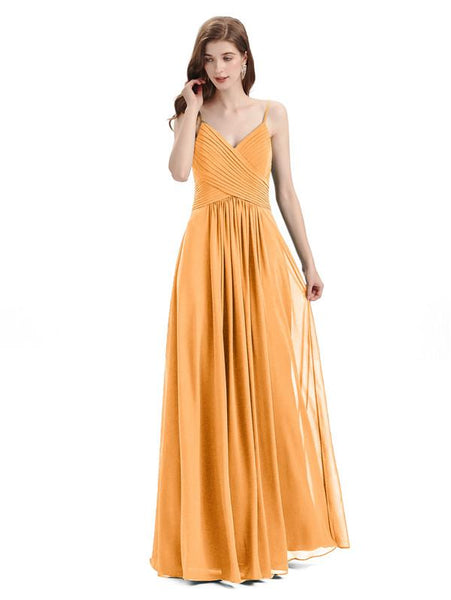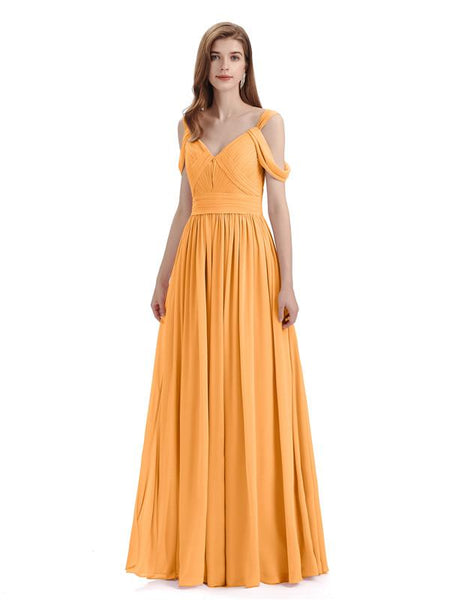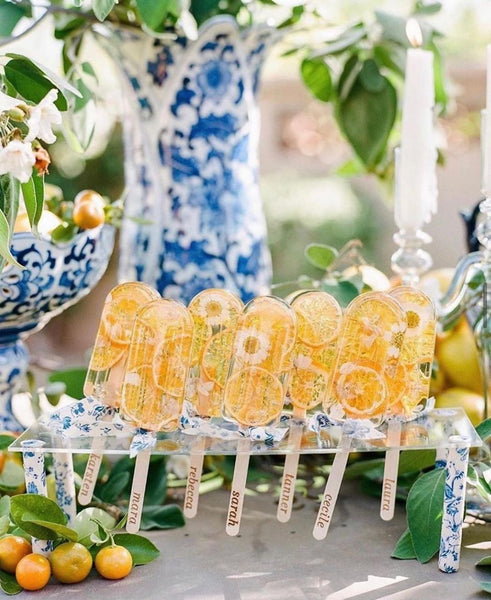 Orange is a rare color for wedding dresses and bridesmaid dresses, but it is also more distinctive because of this. Orange colors of dresses are very popular and bridesmaids adore them at weddings, they are very beautiful and modern. To make you feel even better and online shopping has become more and more common, you can see our dresses that we have on the site. Orange Bridesmaid Dresses are beautiful and designed to the taste of our users, you can choose the color shade we have in our offer. The mandarins are beautiful but the dresses are done superbly, such colors of the dress, such handmade is fantastic. Mandarin color is only for bold girls, for whom these dresses will shape the figure and emphasize what is best. Orange Bridesmaid Dresses for bridesmaids is the best combination you can imagine at your wedding, they are very striking and original, these are great dresses that will amaze and excite guests.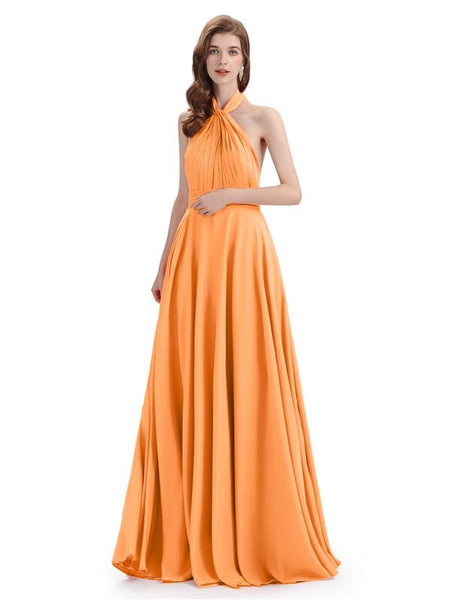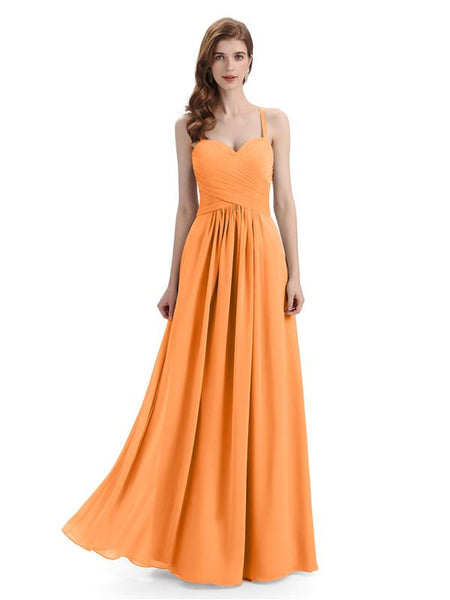 Do you love these five orange colors? The overall color is warmer, which corresponds to the cool white wedding dress, but it will make the overall atmosphere more warm and happy. No matter what the occasion is, these colors will never go wrong, so please choose them boldly! You can click on the link for your wedding party.