Why Bridesmaid Dresses are Important in the Wedding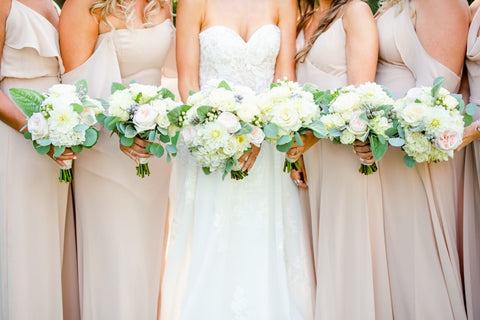 Bridesmaids are now appearing more and more at weddings, so choosing bridesmaid dresses has become a must in our wedding process. Although the bride is the protagonist of the wedding banquet on the wedding day, the choice of wedding dress should not be sloppy. It must be exquisite and charming. But the bridesmaids, as the main supporting actress in the wedding banquet, also require our special attention. They are also required to be stylish, elegant, concise and neat without robbing the bride's elegance. So this blog will tell you that the bridesmaid dresses that need to be matched for different wedding venues are also different. Next, we will introduce you to the matching of different wedding occasions.
 1.Classic Bridesmaid Dresses for Church Weddings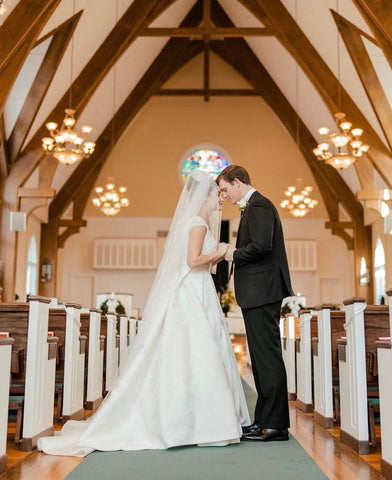 Following the sacred "Wedding March", strolling on the bright red carpet, the charming bride slowly walked into the sacred hall with her father in her arms. The father of the bride entrusted her daughter's happiness to her sweetheart at this moment. Everyone's eyes are on you, happiness is overflowing on everyone's face. Church-style weddings make marriage a life-long covenant. You must keep your life-long vows for it, and your vows reverberate over the holy church.
A grand and gorgeous indoor wedding is held here. The bridesmaid dresses are best to choose a more formal dress such as A-line skirt, which lengths to the upper part of the feet. The style is mainly simple and generous, and the color can choose light champagne or beige, light brown or gray is safer, and can highlight the elegant style of the wedding. Bridesmaid dresses need to give people a dignified atmosphere. The style is between evening dresses and casual dresses. Don't choose long dresses that mopping the floor. This is too grand. Choosing a dark mid-length dress with good fabric quality, with a small and exquisite handbag, is the best choice for formal weddings.
 2.Vintage Bridesmaid Dresses for Rustic Weddings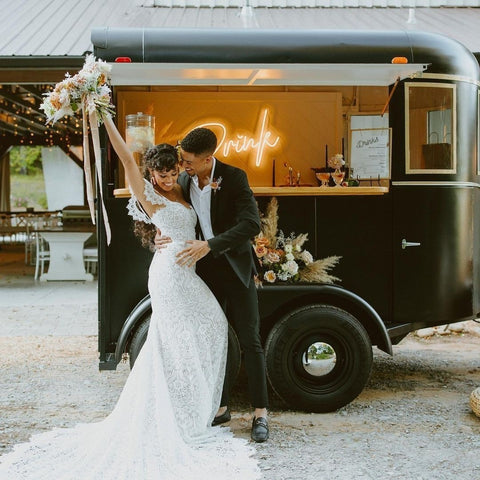 A rustic wedding is a wedding with a strong rural atmosphere. This type of wedding has a characteristic of being lively, but the wedding is very colorful. The wedding ceremony is fresh and romantic, which is in line with the trend of new couples pursuing individuality. Rustic weddings are particularly casual, paying more attention to feeling than to form. They mainly emphasize the completion of simple rituals in the embrace of nature. The environment is relatively simple and natural, not too luxurious, and the most sacred oath is completed in nature.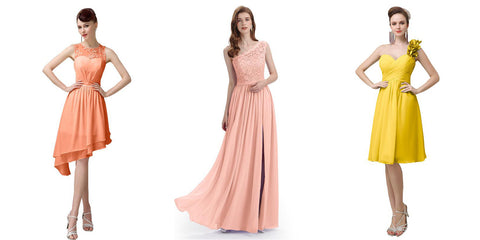 In a rustic wedding, the choice of bridesmaid dresses is easier. The dress can be matched at will, and the color can also be bright, such as marigold, orange, coral, etc. So the atmosphere is full of passion and vitality, which can add color to the wedding of friends. Rustic weddings will definitely have a dance, so choosing a short one will be more convenient. If you have chosen a lace wedding dress as most brides do in a rustic wedding, then your girls can never go wrong with lace bridesmaid dresses. The lace design is more sexy and elegant in its vitality.
 3.Short and Simple Bridesmaid Dresses for Beach Weddings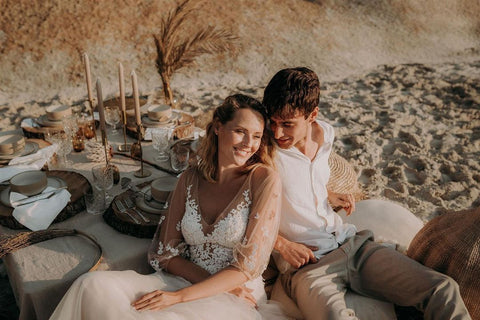 The beach has gradually become the most popular wedding form for young couples nowadays. Feeling the gentle sea breeze, churning waves and soft fine sand under your feet, watching seagulls flying in the distance, holding a wedding in such a beautiful environment is really a kind of Great enjoyment. The beach wedding ceremony will be held at dusk, because the sun at dusk is generally not too glaring, and everyone thinks that dusk is also the beginning of romance. The main colors of beach weddings are suggested to be light blue and pure white. The wind chimes made of shells give people a romantic and comfortable feeling.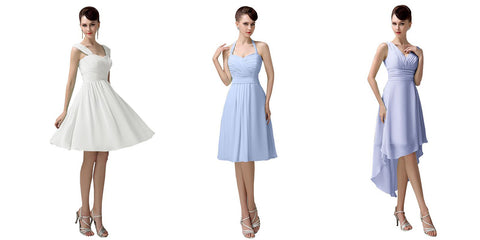 At this time, the bridesmaid's dress should use the ocean color blue as the main color, so as to be consistent with the style of the whole wedding. Refreshing light blue, lavender or noble sapphire blue are good choices for bridesmaid dresses. In order to avoid sweating, you should choose light, thin, and breathable fabrics. It is best to choose light chiffon. Remember not to use silk stain, because it is thicker and not suitable for hot outdoor beach weddings. It would be more suitable for such a warm and romantic moment. It is recommended to wear a simple, lively and light dress.
 4.Romantic Bridesmaid Dresses for Garden Weddings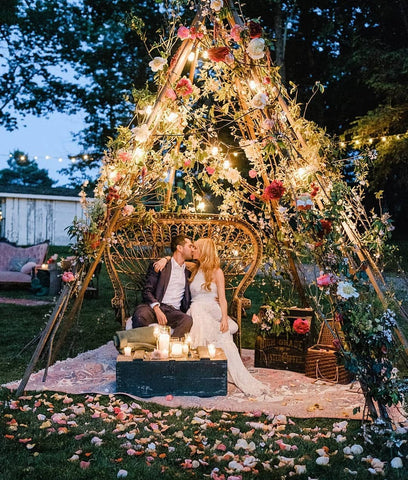 As a form of outdoor wedding, garden wedding is not only very free, but also diversified in style in terms of layout. Each season can inspire different planning and layout inspiration. The style and characteristics of a garden wedding must be very obvious. For example, a garden wedding must be an outdoor wedding. It must be bathing in the sun and feeling the natural scenery. So the main style feature is the natural style, and then there will be a forest style in it. For matching, the garden wedding is completely different from the traditional wedding, and the outdoor garden wedding is more free.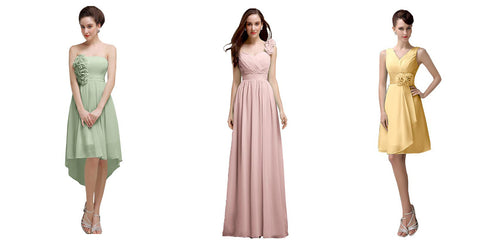 If it is held on a lively and fresh lawn, light colors should be the main choice for the color of the dress. Light green, light pink, light yellow and other shades are all good choices, and the type of clothing should also be cute and fresh. For example, a more formal knee-length A-line dress is a good choice. Of course, the most important one is to keep in harmony with the bride's wedding dress style and color.
 We sincerely hope these introductions about different bridesmaid dresses could give you some inspirations for your big day. However, always remember that these are not the only options to explore. Bridesmaid dresses play an important role in a wedding, and they should suit each bridesmaid individually. But they shouldn't 'win' the bride and the wedding dress.